Protect Your Home & Business With Our Professional Pressure Washing Service
Powerful pressure washing services in Salem, Oregon
Safe & Effective Power Washing
You can save money and time by removing moss, dirt and mold from your roof and home's exterior as soon as possible. Referred Roof Cleaning in Salem can power wash your driveway, sidewalk, deck, or home siding. Our pressure washing services satisfy Salem's most meticulous homeowners. We offer the local community the service they require to keep their homes healthy, beautiful, and clean.
Roof Moss Removal Specialists
Moss buildup on your roof and in your gutters can clog drains, and lead to roof rot. Roof moss cleaning is delicate work that requires the right tools and a skilled touch. The best way to ensure the job gets done is by hiring the best professional roof moss removal company in Salem. If you are going to climb up on a mossy roof without specialized equipment, please be very careful
For professional exterior home cleaning tasks in Salem, like cleaning decks, driveways, patios, and sidewalks, power washing is an effective solution.
Referred Roof Cleaning & Exteriors carries out all of these tasks, with a particular focus on:
Referred Roof Cleaning is a professional exterior cleaning and pressure washing company in Salem. We use modern, environmentally-friendly pressure washing and power washing techniques (including Soft Wash*), and utilize professional power washing equipment, to provide you with exceptional service and value for the money.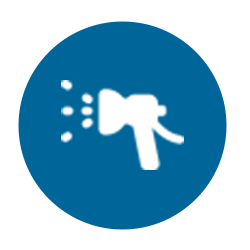 Pressure Washing
When it comes to power washing driveways, sidewalks, decks, and siding in Salem, pressure washing is, in many cases, the best cleaning method, and Referred Roof Cleaning is the best company. Our state-of-the-art power washing equipment can blast away hard-to-remove dirt and buildup with water pressures of up to 3500 psi. This is a process that can only be used on durable surfaces like wood, metal, concrete on driveways, patios, decks, and sidewalks.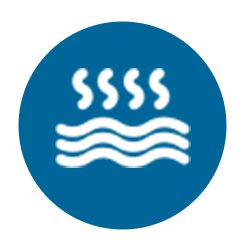 Soft Washing
As opposed to high-pressure power washing, our Salem team offers Soft Washing – a relatively new technique that uses commercial cleaning solvents in combination with low pressure water to clean surfaces without causing damage to the materials underneath. This method is the best for cleaning antique houses, roofs, and fences. Our special spray gun allows us to apply our proprietary cleaning products to your roof or house without using pressure. The solution works on the algae, mildew, and grime. After that, it is gently washed off, leaving surfaces that look new.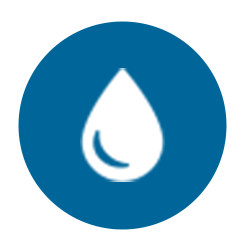 Use Pressure Washing with Hot Water
Although hot water isn't necessary for power washing all the time, it is essential when it is. Hot water and a good degreaser are essential for cleaning up oil spills and stains. Cleaning gum from floors and sidewalks is another good use for hot water in pressure washing. Any substance that tends to melt, like chewing gum or motor oil, can't be pressure washed better with hot water.

Decks & Porch Cleaning
The biggest enemy to your deck's longevity, beauty, and cleanliness is sunshine and rain. Painting deck surfaces horizontally can cause them to absorb more water, which can lead to a decrease in its durability and sanitation. Call Salem's best deck power washing service to keep your deck in check!

Driveway Cleaning
Stepping out on a clean
driveway
is a great way to start your day. Our driveway power washing company in Salem will make sure that your driveway is the beautiful home entrance you like to see when you get home, satisfaction guaranteed.

Patio Cleaning
Your patio is the perfect spot to host a traditional gathering with family and friends. And it needs to be clean for all your party plans, your kids at play, or for the daily breakfast you want to enjoy. Salem's best patio power washing service is here to help keep your outdoor spaces pristine.

Sidewalk Cleaning
Every house guest you have will walk along your sidewalk before they enter your home. This means that first impressions begin right here. Since your guests will be directed to your final residential or commercial building by way of concrete sidewalks and/or stone sidewalks, you need to keep them clean with the best sidewalk power washing service in Salem.

Siding & Gutter Cleaning
Cleaning siding, and especially gutters, is especially difficult because of their location. These places can become contaminated and need to be professionally power washed from time to time. Salem's pressure washing experts can handle everything with ease.