Pressure Washing Services in
Corvallis, OR
Protect Your Home & Business With Our Roof Cleaning & Moss Removal Services in Corvallis
Safe & Effective Power Washing
Referred Roof Cleaning & Exteriors provides pressure washing services in Corvallis, OR. Taking prompt action when you notice moss, filth, or mold on the exterior of your roof can help you save time, money, and frustration in the future. Your local Referred Roof Cleaning & Exteriors team possesses extensive experience in pressure washing various surfaces. We're here to efficiently rejuvenate your sidewalk, driveway, home siding, or deck, restoring them to their former splendor. Our passion for keeping our neighbors' homes in pristine shape all year long is motivated by our dedication to our community.
Professional Moss Removal in Corvallis
The accumulation of moss on a roof and gutters can lead to clogged drains and roof deterioration. It takes a skilled touch and the correct tools to successfully remove moss from your roof due to the delicate nature of the task. Entrusting this duty to the finest expert roof moss removal company in Corvallis ensures a safe and efficient job. Use extreme caution when considering the DIY route, especially when working without specialist tools.
Referred Roof Cleaning leads the competition in professional pressure washing in Corvallis. Our eco-friendly power and pressure washing techniques, such as Soft Wash*, combined with state-of-the-art equipment allow us to deliver outstanding services without straining your budget.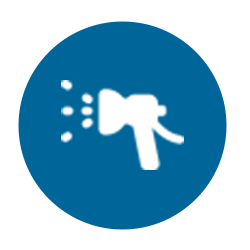 Pressure Washing
Referred Roof Cleaning is synonymous with top-tier power washing services for driveways, sidewalks, siding, and decks in Corvallis. Certain surfaces, such as these, are ideal for this cleaning technique, and our company's commitment ensures that your property returns to a pristine condition. Our cutting-edge pressure washing equipment, capable of water pressure as high as 3500 psi, is highly preferred for patios, driveways, sidewalks, and decks constructed from wood, metal, or concrete.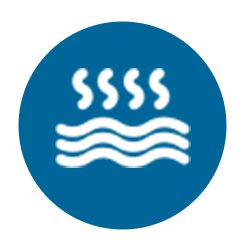 Soft Washing
Differing from power washing with high pressure, Referred Roof Cleaning and Exteriors' Corvallis team provides Soft Washing services, utilizing commercial solvents and water with low pressure to cleanse various surfaces while preserving their integrity effectively. For properties with older siding, fencing, or roofing, we strongly recommend this technique. Our specialist spray gun's exact application of our cleaning solutions without too much pressure makes it ideal for getting rid of dirt, algae, and mildew. After gentle cleansing, your surfaces will appear as good as new. When everything is said and done, your house will look beautiful for years to come.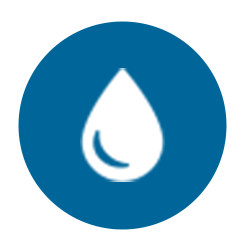 Use Pressure Washing with Hot Water
While only sometimes a requirement for pressure washing, hot water pressure washing is indispensable for specific tasks. When dealing with stubborn stains and oil spills, a potent degreaser combined with hot water ensures an effective cleaning. Gum removal from sidewalks and floors is another situation in which hot water is valuable. Hot water can make all the difference when dealing with items like motor oil or chewing gum, which tend to melt.

Decks & Porch Cleaning
Your deck's biggest foe to beauty, cleanliness, and longevity is sun and rain damage. Horizontal deck painting can help it absorb much more water, leading to reduced durability and cleanliness. Contact the leading deck power washing company in Corvallis for a clean and well-kept deck!

Driveway Cleaning
There's no better way to start your day than stepping onto a newly washed driveway in the morning. A clean, bright driveway contrasts your home's paint, increasing its curb appeal. Our Corvallis driveway power washing services ensure your home entrance looks pristine.

Patio Cleaning
The patio is the best place for gatherings with loved ones, playtime for kids, or enjoying breakfast. Keep it clean with the top patio pressure washing service in Corvallis.

Sidewalk Cleaning
Each and every guest who visits your home or business will walk on your sidewalk before entering. This is where their first impressions are formed. To make sure these pathways, whether made of concrete or stone, are spotless, rely on the top sidewalk pressure washing service in Corvallis.

Siding & Gutter Cleaning
Cleaning gutters and siding can be tough due to their tricky locations on the home. These areas can get dirty and require professional power washing. Our experts make this difficult pressure washing job look easy. Contact us today to learn more about our pressure washing services in Corvallis.