Pressure Washing Services in Albany, OR
Protect Your Home & Business With Our Roof Cleaning & Moss Removal Services in Albany
Powerful pressure washing services in Albany, OR
Safe & Effective Power Washing
Timely action to remove moss, dirt, and mold from your roof's exterior can save you valuable time and money while preventing future hassles. At Referred Roof Cleaning & Exteriors, we're the trusted experts in pressure washing services in Albany, OR, including driveways, decks, sidewalks, and home siding. Our commitment to preserving the beauty of our local community drives us to help maintain our neighbors' homes throughout the year.
Roof Moss Removal Specialists
The presence of moss on your roof and gutters can lead to blocked drains and roof deterioration. Safely and efficiently removing moss from your roof requires specialized gear and a skilled touch. Entrusting this task to the leading roof moss removal company in Albany, OR, ensures a job well done. If you opt for a DIY approach, exercise utmost caution, especially when tackling the task without the right equipment.
Referred Roof Cleaning & Exteriors takes the lead in Albany, OR, when it comes to professional exterior cleaning and pressure washing. Our eco-friendly pressure and power washing methods, including Soft Wash*, combined with state-of-the-art equipment enable us to provide exceptional services in Albany without breaking the bank.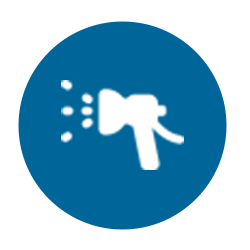 Pressure Washing
Referred Roof Cleaning sets the standard for top-quality power washing services in Albany, OR, covering driveways, decks, sidewalks, and siding. This cleaning method is ideally suited for these surfaces, and our company goes the extra mile to ensure your property always returns to its optimal condition. Our cutting-edge pressure washing equipment, capable of delivering water pressure of up to 3500 psi, is perfect for patios, driveways, decks, and sidewalks made of wood, metal, or concrete.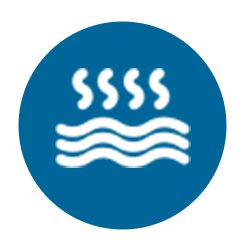 Soft Washing
Differing from high-pressure power washing, our Albany, OR, team at Referred Roof Cleaning & Exteriors offers Soft Washing services, utilizing commercial solvents and low-pressure water to effectively clean a wide range of surfaces while preserving their structural integrity. We highly recommend this method, particularly for homes with antique roofs, siding, or fencing. Our specialized spray equipment enables the precise application of our proprietary cleaning products without exerting excessive pressure, ensuring the complete removal of grime, mildew, and algae. Your surfaces will regain their original freshness and appearance following this gentle cleansing. Additionally, we can apply Bright Green Roof to guarantee your home remains beautiful for years.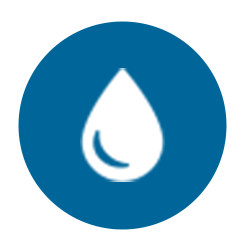 Use Pressure Washing with Hot Water
Referred Roof Cleaning & Exteriors utilizes the invaluable hot water pressure washing technique when specific cleaning tasks demand it. This approach is indispensable for effectively addressing oil spills and stubborn stains. Combining a potent degreaser and hot water ensures a thorough and efficient cleanse. Hot water pressure washing also proves highly effective when dealing with substances that tend to melt, such as chewing gum or motor oil, making it a game-changer in achieving spotless surfaces.

Decks & Porch Cleaning
Sunlight and rain can harm your deck's beauty and longevity. Horizontal deck paint may increase its water absorption, reducing durability and cleanliness. Contact our top deck power washing team to maintain your deck effectively.

Driveway Cleaning
A clean driveway is a refreshing way to begin your day. Our Albany, OR, driveway power washing services ensure your driveway is a beautiful and welcoming entrance to your home. We guarantee you will be more than satisfied.

Patio Cleaning
Your patio is an ideal space for family and friends to gather, kids to play, or for your daily breakfast. To ensure it stays clean and inviting, rely on Albany's finest patio power washing service. We're here to ensure your outdoor area remains a pristine haven for making memories.

Sidewalk Cleaning
Every guest who visits you will walk on your sidewalk before entering your home. First impressions start here. Since your guests will find their way to your home or business through sidewalks, it's crucial to keep the concrete or stone surfaces clean. For the best sidewalk power washing service in Albany, OR, look no further than us.

Siding & Gutter Cleaning
Cleaning gutters and siding can be a tough job because of their tricky spots on the house. Over time, they can get dirty and require professional power washing. Our experts are well-equipped to handle this job with ease. Get in touch with us today for additional information about our pressure washing services in Albany.