Strong Pressure Washing Services in Hillsboro, OR
 Expert Roof Cleaning & Moss Removal Services
Power Washing That Is Safe & Effective
If you need driveway, deck, patio, or roof cleaning services near Hillsboro, OR, you can count on Referred Roof Cleaning & Exteriors! By cleaning moss, dirt, and mold from the exterior of your roof as soon as you discover it, you will save time and money, and can fend off future damage. The Referred Roof Cleaning & Exteriors crew near Hillsboro, OR, has extensive pressure washing experience and can quickly restore your driveway, deck, sidewalk, or home siding to its former splendor. We find passion in ensuring the roofs on the homes of our community members remain in beautiful shape throughout the years, no matter what the elements have in store for them.
Professional Moss Removers in Hillsboro
Moss buildup on your roof and gutters can clog drains and cause roof damage, especially if left unattended for long periods. Roof moss removal is a delicate process requiring specialized equipment and knowledge about effectively removing it without damaging the underlying materials. Choosing Hillsboro's premier roof moss removal business is the most effective approach to ensuring safe and efficient job completion. If you want to do it yourself, exercise extreme caution, as experience and specialized equipment are necessary to guarantee the desired results.
Referred Roof Cleaning is the go-to company in Hillsboro for expert exterior cleaning and pressure washing. Our ecologically friendly pressure and power washing procedures—including Soft Wash—and cutting-edge equipment let us provide fantastic cleaning services at an affordable price every time.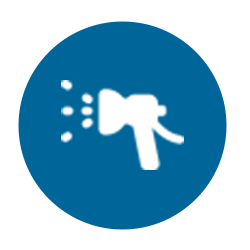 Pressure Washing Services in Hillsboro
For power washing driveways, decks, sidewalks, and siding in Hillsboro, OR, Referred Roof Cleaning sets the standard for quality and speed. Our cleaning procedure is excellent for these surfaces, and our firm goes above and beyond to guarantee your property returns to as near its original state as possible. Our cutting-edge pressure washing equipment, which uses water pressure of up to 3500 psi, is ideal for patios, driveways, decks, and sidewalks composed of wood, metal, or concrete.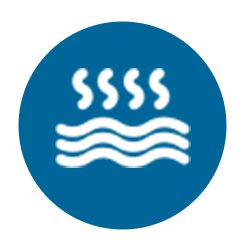 Soft Washing in Hillsboro
Compared to high-pressure power washing, the Hillsboro team at Referred Roof Cleaning & Exteriors also provides less-harsh Soft Washing services. This method uses professional solvents and low-pressured water to clean various surfaces while preserving the underlying components. We recommend this procedure, particularly for properties with older roofs, siding, or fences. Our state-of-the-art spray gun allows us to apply our patented cleaning solution blend with minimal pressure, making it great for eliminating filth, algae, and mildew that would otherwise prove challenging to remove. When we carefully remove the product from your house, you'll notice a world of difference. Once we finish the operation, we may also add an application of Bright Green Roof—a plant-based protectant—to your roof to guarantee it remains clean and aesthetically pleasing for years to come.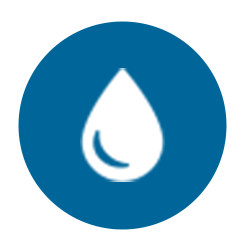 Hot Water Pressure Washing in Hillsboro
Although power washing is not always required, it is irreplaceable for jobs that need it. A strong degreaser combined with pressurized hot water makes for an efficient cleansing of oil spills and spots, as well as when removing gum from sidewalks and floors. Hot and pressured water may make or break a cleaning effort, especially when used on chewing gum, motor oil, or other substances that tend to melt in certain conditions.
Feel free to contact us to learn more about our pressure washing services available in Beaverton, OR!