Robust Pressure Washing Services in Beaverton, OR
Professional Roof Cleaning & Moss Removal Services
Power Washing: Safe & Efficient
Referred Roof Cleaning & Exteriors is a trusted driveway, deck, patio, and roof cleaning company near Beaverton, OR. You can save time, money, and headaches by removing moss and eliminating dirt and mold from the roof of your home as soon as you notice it. The Referred Roof Cleaning & Exteriors team in Beaverton, OR, is experienced with pressure washing various surfaces and can restore your driveway, deck, sidewalk, or home siding to its former glory in no time. Our local community is our priority, and we are passionate about keeping the homes of our neighbors in pristine condition all year.
Beaverton Moss Removal Experts
Moss accumulation on your roof and gutters can obstruct drains and cause roof decay. Roof moss removal is a delicate task requiring appropriate gear and a deft touch. Hiring Beaverton's finest expert roof moss removal company is the best way to ensure the task gets done safely and efficiently. If you want to do the job yourself, please use extreme caution if you're working without specialized equipment.
In Beaverton, Referred Roof Cleaning comes second to none for professional exterior cleaning and pressure washing. Our environmentally-friendly pressure and power washing techniques, innovative Soft Washing, and state-of-the-art equipment allow us to offer phenomenal services in Beaverton that won't break the bank.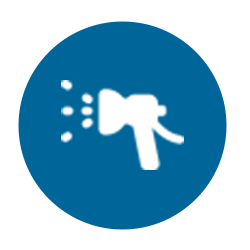 Beaverton Pressure Washing Services
Referred Roof Cleaning sets the bar for quality and efficiency when delivering top-notch power washing services on driveways, decks, sidewalks, and siding in Beaverton, OR. This cleaning method is ideal for these surfaces, and our company goes above and beyond to ensure your property returns to the best condition possible. Utilizing water pressure of up to 3500 psi, our cutting-edge pressure washing equipment is perfect for patios, driveways, decks, and sidewalks made of wood, metal, or concrete.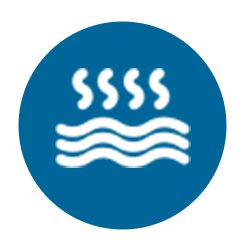 Beaverton Soft Washing
Unlike high-pressure power washing, the Beaverton team at Referred Roof Cleaning & Exteriors offers Soft Washing services that utilize commercial solvents and low-pressured water to effectively clean numerous surfaces while ensuring the underlying materials remain intact. We highly recommend this method for homes with antique roofs, siding, or fencing. Our specialized spray gun allows us to effectively apply our proprietary blend of cleaning products without significant pressure, making it ideal for removing grime, algae, and mildew. After we gently remove the product from your home, your surfaces will look and feel brand new. We can also add Bright Green Roof, a plant-based product that refurbishes the shingles of your roof.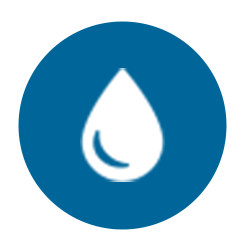 Beaverton Hot Water Pressure Washing
Though not always necessary for power washing, it is vital when the job calls for it. When it comes to oil spills and stains, a good degreaser mixed with hot water is essential for an effective cleanse. Another example of when using hot water is beneficial is when trying to remove gum from floors and sidewalks. Hot water can make all the difference when used on substances that tend to melt, such as chewing gum or motor oil.
Contact us today to learn more about our pressure washing services in Beaverton, OR.