Corvallis Top Roof Cleaning Company
Find Out The Cost Of Cleaning Your Roof Right Away
With Our Online Estimate Calculator!
Expert Corvallis Roof Cleaners
---
HIGH QUALITY, FAIR PRICE, HAPPY CUSTOMERS
Referred Roof Cleaning & Exteriors is thrilled to serve the Corvallis, Oregon community as one of the top-rated roof cleaning companies in the area. Our commitment to excellence is reflected in our outstanding 5-star reviews and A-plus rating with the Better Business Bureau.
We offer comprehensive exterior and roof cleaning services throughout Corvallis, Oregon to meet all of your needs. Our services include:
We Are Ready To Serve You
Hillboro Roof Cleaning Services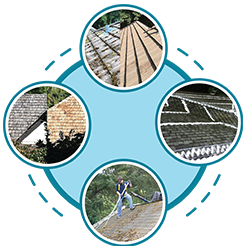 Referred Roof Cleaning & Exteriors is pleased to bring our expert moss removal services to Corvallis, Oregon. Our team is equipped to handle all types of roofs and understands the unique requirements for each one. With specialized tools, techniques, and equipment, we can ensure the best possible results for your roof. Whether you have an asphalt shingle, tile, metal, cedar, or combination roof, our team has the expertise and equipment to deliver exceptional results.
Gutter Cleaning
As a homeowner in Corvallis, Oregon, clogged gutters can pose a variety of issues. If your gutters become clogged, water can infiltrate the fascia and lead to wood rot and water damage. It can also lead to leaks and mold growth in your attic. Furthermore, a clogged gutter can cause foundation damage if water overflows and settles around your home instead of being directed away. Cleaning gutters can be a hassle and dangerous. Let our experienced gutter cleaning team in Corvallis, Oregon take care of it for you!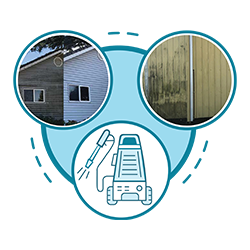 At Referred Roof Cleaning & Exteriors, our skilled roof inspectors in Corvallis, Oregon can detect problem areas that may lead to leaks or severe roof damage if left unaddressed. Even damage caused by severe storms may not be apparent without a professional inspection. Implementing a roof maintenance plan is more beneficial than waiting for a leak or more significant damage to occur. Our roof cleaning team in Corvallis, Oregon can identify problem areas and take care of them before they cause significant harm to your home.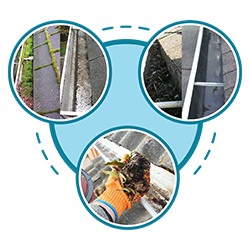 Maintaining a clean exterior is crucial for the appearance of your home in Corvallis, Oregon. Dirt is abrasive and can actually cause damage to your siding and paint if not promptly removed. At Referred Roof Cleaning & Exteriors, we utilize the latest tools and techniques to ensure your home's exterior is left looking fresh and clean.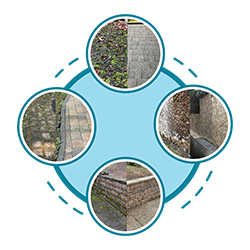 Referred Roof Cleaning & Exteriors offers the best pressure washing services in Corvallis, Oregon, which leave your decks, sidewalks, driveways, siding, and other surfaces clean and pristine. Maintaining clean and debris-free exterior surfaces will make your property stand out in your neighborhood!
---
Commercial Jobs
Proper maintenance is crucial for businesses, apartment buildings, and warehouses in Corvallis, Oregon, including the cleanliness of their exterior. At Referred Roof Cleaning & Exteriors, we offer exceptional exterior and roof cleaning services to larger commercial buildings, leaving an excellent impression on customers or tenants.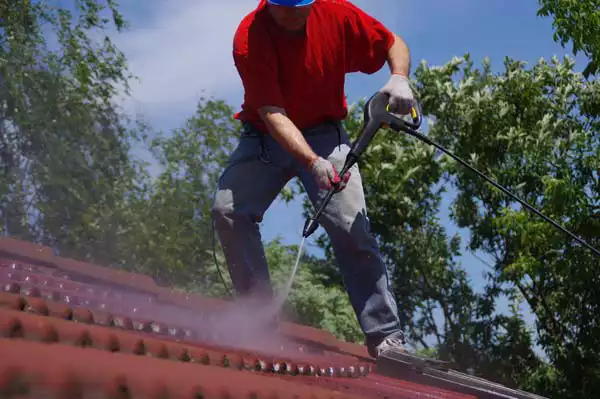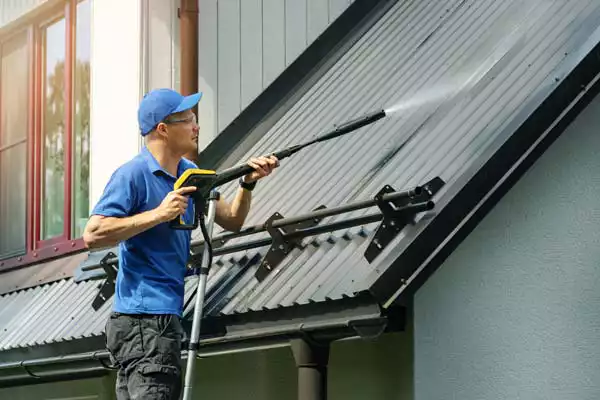 ---
Yearly Maintenance Plans
Homeowners and property managers in Corvallis, Oregon trust Referred Roof Cleaning & Exteriors to provide yearly maintenance plans that ensure your roof and exterior surfaces are always well protected. With our maintenance plans, we will notify you when it's time for an inspection, giving you peace of mind.
Contact us today for a free quote by filling out our online form or give us a call to schedule an in-person estimate!
Call
(503) 369-8253
or Text Us Today!
When it comes to home exterior and roof cleaning on your Salem home, from moss removal to pressure washing to gutters cleaning, you want to make sure that you're hiring the best company for the job. It doesn't matter if the price is right or if they have a special deal going on at that moment—if the final result isn't what you wanted, then it just wasn't worth it. If you're looking for a trustworthy exterior, roof, and gutter cleaning company in Salem, take a look at some of our customer reviews.