Albany's Top Roof Cleaning Company
Find Out The Cost Of Cleaning Your Roof Right Away
With Our Online Estimate Calculator!
---
HIGH QUALITY, FAIR PRICE, HAPPY CUSTOMERS
If you're a homeowner in Albany, Oregon, you know that protecting the exterior of your home can be a challenge, especially when it comes to your roof. The damp climate of the Pacific Northwest creates the perfect conditions for moss and algae to grow and cause damage to your roof over time. That's why it's important to have your roof professionally cleaned on a regular basis.
Referred Roof Cleaning & Exteriors is one of the top roof cleaning companies in Albany and the Pacific Northwest, with years of experience in the industry. We can clean any type of roof, but we know that each style has unique qualities that require a tailored approach. That's why we take the time to create a customized plan for each of our clients, ensuring that their needs are met with the most cost-effective and protective service possible.
By hiring Referred Roof Cleaning & Exteriors for your residential roof cleaning needs, you can rest assured that your roof will be thoroughly cleaned and protected from further damage. Don't let moss and algae take over your roof – request a bid today – we are ready to serve you!
We Are Ready To Serve You
Albany Roof Cleaning Services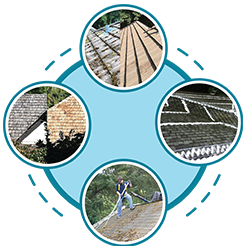 Moss buildup on your roof can cause serious damage over time if left unchecked. That's why it's important to hire a professional moss removal service to take care of the problem. At Referred Roof Cleaning & Exteriors, we offer top-notch moss removal services for homeowners in Albany and the surrounding areas. Our team of experienced professionals uses the latest techniques and equipment to safely and effectively remove moss from your roof, protecting it from further damage.
Gutter Cleaning
Clogged gutters can cause serious problems for homeowners in Albany, Oregon. Water damage, wood rot, mold growth, and foundation damage are just a few of the issues that can arise when gutters are not properly cleaned and maintained. 
Cleaning your own gutters can be a hassle and even dangerous, it's important to hire a professional gutter cleaning service. Referred Roof Cleaning & Exteriors offers expert gutter cleaning services for homeowners in Albany and the surrounding areas.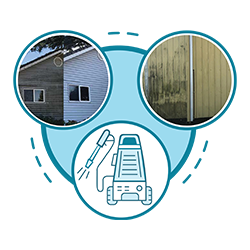 Protect your home from leaks and other serious roof damage by scheduling a professional roof inspection with Referred Roof Cleaning & Exteriors. Our experienced inspectors can pinpoint problem areas that may have been caused by severe storms or other factors, and address them before they become major issues.
Contact us today to schedule a roof inspection and learn more about our roof maintenance plans. We offer affordable and reliable services that will give you peace of mind and protect your home from costly damage.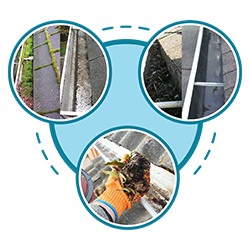 Want to improve the appearance of your home in Albany, Oregon? A clean exterior not only looks better, but can also prevent damage to your siding and paint. At Referred Roof Cleaning & Exteriors, we use the latest tools and techniques to ensure that your home's exterior is fresh and clean.
Our experienced team of professionals can handle all types of exterior cleaning, including siding, paint, and other surfaces. We use safe and effective methods to remove dirt, grime, and other buildup, leaving your home looking its best.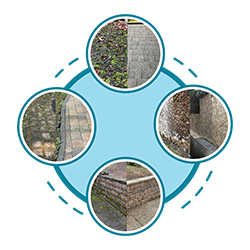 Shingles are not only a place for mold to attach, but the very nature of cedar can cause a roof to fail if not maintained properly. Mold removal must be done carefully with a protective sealant added after cleaning. Our roof cleaning services in Beaverton will add years of protection to your cedar roof. Our system can also extend the life of decks, fences, and cedar siding.
---
Gutter Cleaning
Beaverton area homeowners have more of a challenge when it comes to protecting the exterior of their homes. Pacific storms bring moisture, creating an atmosphere for moss and algae to grow and damage your roof. If your roof isn't cleaned correctly and systematically, it can lead to worse problems. 
As one of the premier roof cleaning companies in Beaverton and the Pacific Northwest, Referred Roof Cleaning & Exteriors can professionally clean your roof, no matter the type. However, each style has inherent qualities that must be addressed differently. Years of experience allow us to create a plan to address your needs with the most economical and protective service available.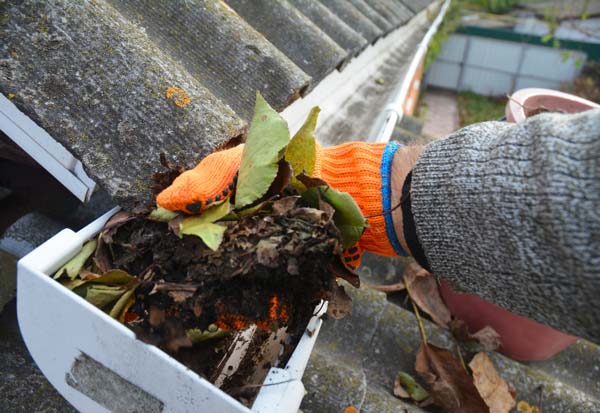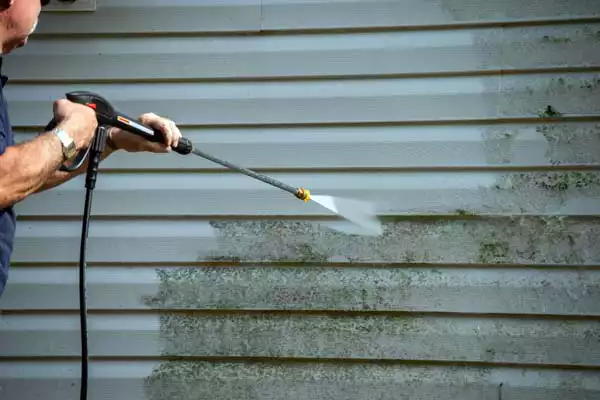 ---
Exterior Cleaning and Power Washing
Enhance the curb appeal of your home in Albany, Oregon with our professional exterior cleaning and pressure washing services. A well-maintained house not only looks good but also fetches a better price if you're planning to sell.
At Referred Roof Cleaning & Exteriors, we offer comprehensive pressure washing services that keep your driveways, patios, sidings, and sidewalks in pristine condition. Our team in Albany also provides yearly maintenance plans that include roof cleaning, gutter cleaning, and overall maintenance to prevent costly damages in the future.
Get in touch with us today to schedule an in-person estimate or use our online tool to get a free estimate. Let us help you maintain the beauty and value of your home in Albany, Oregon.
Call
(503) 369-8253
or Text Us Today!
When it comes to home exterior and roof cleaning on your Salem home, from moss removal to pressure washing to gutters cleaning, you want to make sure that you're hiring the best company for the job. It doesn't matter if the price is right or if they have a special deal going on at that moment—if the final result isn't what you wanted, then it just wasn't worth it. If you're looking for a trustworthy exterior, roof, and gutter cleaning company in Salem, take a look at some of our customer reviews.